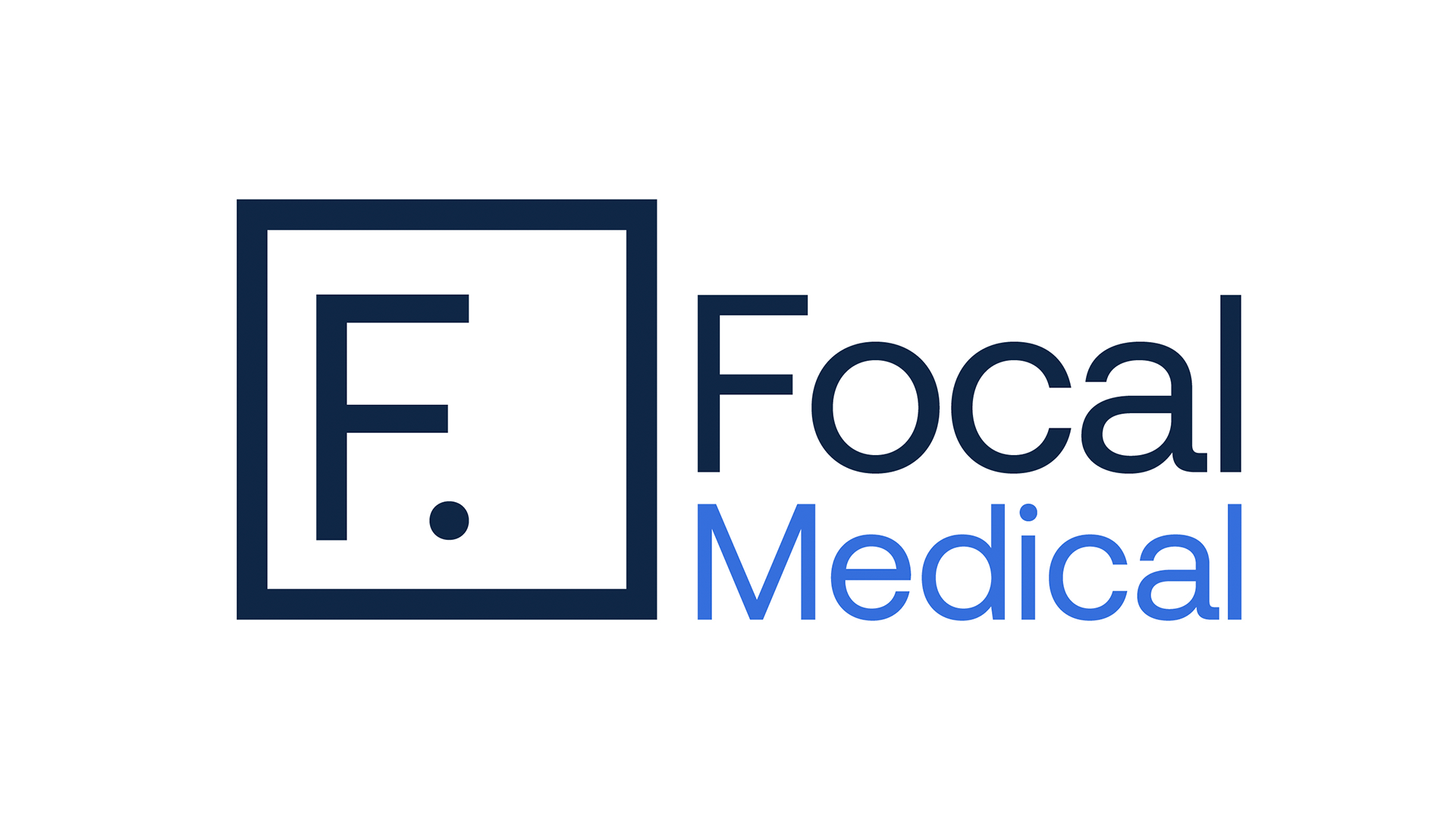 Focal Medical Successfully Completes Development of a Laparoscopic Surgical Implantation Technique for Targeted Therapeutic System
Developed a laparoscopic surgical technique to enable the minimally invasive implantation of ACT-IOP-003 device onto the pancreas.
ACT-IOP-003, Focal Medical's targeted therapeutic product, is designed to safely achieve a high concentration of chemotherapeutic in the target organ, via non-circulatory pathways, with little to no systemic drug exposure and associated toxicity.
The technique has been developed to enable a safer and better tolerated surgical implantation of the ACT-IOP-003 device prior to local delivery of gemcitabine using iontophoresis.
 Cary, NC November 6, 2023 — Focal Medical, Inc., a privately held, biopharmaceutical company developing novel targeted therapeutic products today announced successful completion of a laparoscopic implantation study utilizing Focal Medical's Implantable Iontophoresis Chemotherapy Delivery Device with Gemcitabine (ACT-IOP-003).
ACT-IOP-003 is a novel implanted targeted therapeutic product intended to safely deliver multiple doses of gemcitabine (an FDA approved therapeutic agent) locally and actively into the pancreas using non-circulatory pathways.
"Given the health status of many pancreatic cancer patients, a safe and well tolerated implantation technique is important when placing the Focal Medical device on the pancreas and tunneling the external electrofluidic port.  I have been pleased to assist in the development of this laparoscopic technique" said Phillip Shadduck, MD, DrHC, FACS, Board Certified General Surgeon, EmergeOrtho and DukeHealth.
"The health and well-being of cancer patients is of utmost importance to Focal Medical. The development and successful deployment of this implantation technique demonstrates another significant milestone as Focal Medical anticipates initiating a pancreatic cancer clinical development program in the first half of 2024," said Michael Aldridge, Focal Medical CEO.
Study Design and Outcomes
Laparoscopic techniques have revolutionized the field of surgery, with benefits that include decreased postoperative pain, earlier return to normal activities following surgery, and fewer postoperative complications (e.g., wound infection, incisional hernia) compared with open techniques.[1] Due to the typical poor health of pancreatic cancer patients, a laparoscopic implantation technique is preferred over open surgery.
Focal Medical conducted a pilot study designed to determine if a clinical laparoscopic surgical team could successfully implant the ACT-IOP-003 device using standard-of-care laparoscopic surgery techniques, equipment, and personnel.
Two (2) domestic swine were utilized, and each was laparoscopically implanted with ACT-IOP-003 devices. Both procedures included anesthesia, creation of instrument/device access ports, abdominal insufflation, surgical table positioning, internal visualization of the surgical field, device delivery into the abdomen, deployment, and securement of the device reservoir onto the pancreas with sutures, as well as subcutaneous tunneling and externalization of the device umbilical and electrofluidic port following implantation. The second procedure was enhanced with standard sterile surgical preparation, surgical gowning, and establishment of a sterile surgical field to fully simulate the surgical experience.
Once the ACT-IOP-003 devices were implanted and tunneled, device functionality was confirmed by connecting the device to the external components of the ACT-IOP-003 product (pump and controller) and conducting an abbreviated treatment with saline.
This study demonstrated the success of this laparoscopic implantation method as indicated by the following outcomes:
Clinical equivalent laparoscopic surgical instrumentation and techniques can be used to laparoscopically implant the ACT-IOP-003 device without the need for custom or specialized equipment or personnel.
The device was shown to be easily inserted through the laparoscopic incision, providing a simpler and less invasive option to an open laparotomy.
The device reservoir was sutured to the pancreas using standard laparoscopic suturing techniques.
A simplified tunneling technique leveraging one of the laparoscopic instrument port incisions was developed, successfully eliminating the need for additional incisions or more traumatic surgical tunneling.
The device did not present any usability challenges that prevented the surgical team from completing all the required tasks and no user errors were identified during the surgery.
Total surgical time ranged between 60-70 minutes.
About Pancreatic Cancer
The incidence of pancreatic cancer in the US is 62,000 cases per year. It is a devastating disease and the second leading cause of cancer death behind lung cancer.  Pancreatic cancer is a difficult cancer to detect and treat. It often does not cause symptoms until it is in its later stages, when it is more difficult to cure. Following diagnosis, pancreatic cancer has a 5-year survival rate of only 12%.[2] Treatment primarily consists of intravenous chemotherapy. On diagnosis, only 15% of patients are eligible for surgical removal of the tumor. The average per patient cost of care is $280,433 in the first year of treatment and $312,077 in the second year.[3]
About Focal Medical
Focal Medical, Inc. is a privately held, biopharmaceutical company developing novel therapeutic products based on its innovative and patent protected targeted therapeutic system. The Company's lead product is a targeted therapeutic product delivering gemcitabine (an FDA approved chemotherapeutic) actively and directly to the pancreas by non-circulatory pathways to treat pancreatic cancer. Focal Medical is expanding its product focus into therapies for other solid tumors and genomic medicine products. Its products utilize its innovative energy-based targeted therapeutic system. Focal Medical's patented iontophoresis delivery system enables the internal, site-specific delivery of therapeutics actively, directly, and selectively to the target organ using non-circulatory pathways. The technology thus addresses certain significant challenges and limitations of traditional systemic drug delivery including systemic toxicity and barriers to therapeutic effect.
For More Information on Focal Medical
Please visit our website at:
www.focalmedical.co
Michael Aldridge, CEO
(919) 651-4656
[email protected]
Tony Voiers, COO
(919) 917-7324
[email protected]
____________________________
[1] Pryor A, Bates AT, Abdominal access techniques used in laparoscopic surgery. In: UpToDate, Marks J (Ed), UpToDate, Waltham, MA. (Accessed on October 24, 2023).
[2] https://seer.cancer.gov/statfacts/html/pancreas.html
[3] 2020 GI Cancers Symposium: Cost of Pancreatic Cancer Care Over Time – The ASCO Post